Sixth Annual Prints + Pots:

Featuring
New Hampshire Institute of Art Alumni
May 5th - July 15th, 2018
 
Opening Reception: Saturday, May 5th
from 4:00pm - 8:00pm
This year for our 6th Annual Prints & Pots, Chases will exhibit a collection of prints and ceramics made using a variety of techniques created by previous graduates of the New Hampshire Institute of Art. This exhibit will be shown May 5th through July 15th, 2018. The public is invited to an Opening Reception with refreshments on Saturday, May 5th starting at 4:00pm. Meet the artists and learn about their works and processes.
FEATURING NHIA ALUMNI:
Kaitlyn Cipriani (BFA Ceramics 2015)
Deirdre Cleary (BFA Ceramics 2003)
Lyell Castonguay (BFA Illustration 2010)
Kate Knox (BFA Painting 2015)
Ali Keller (BFA Painting 2014)
Cody Mack (BFA Painting 2014)
Keith Martin (MFA Visual Arts 2018)
Joshua Q. Fletcher (BFA Ceramics 2017)
Rachel Ray (BFA Ceramics 2016)
Meagan Snavely (BFA Ceramics 2016)
Jill Vickers (MAS Art Education 2017)
Alumni from the Bachelors and Masters programs of the New Hampshire Institute of Art (NHIA) in Manchester, alma matter of Chases co-owners, Ned Roche (BFA Illustration 2010) and Cait Giunta (BFA Illustration 2011,) submitted work to a call for entry organized by NHIA in March. The work was then juried and selected by Chases studio artist and educator, Ashley Norman and Sara Ceaser, NHIA Alumni and Membership Coordinator.
NHIA is committed to celebrating the creative and professional work of their alumni by organizing opportunities that strengthen their professional skills and encourage a strong base of support. The oldest and largest non-profit arts institution in New Hampshire, NHIA was founded in 1898 and today offers undergraduate (BFA, Dual Degree BFA/MAT), graduate (MFA, MAT), and community education programs (Youth Arts, Pre-College, Community Education, Professional Development) serving over 2,000 students annually on two campuses in Manchester and Sharon/Peterborough, New Hampshire.
Chases Garage aims to act as a resource to emerging and professional artists through programing in their gallery, artist studio rental, classes, workshops, ceramics + printmaking memberships and both casual and critical conversation and collaboration between artists and the community. Chases co-owners, Ned and Cait founded the Artist Studios & Gallery in 2013, shortly after graduating from NHIA.
This gallery is free and open to the public during Chases business hours or by chance or appointment. The Chases Gallery is located in Chases Garage at 16 Main Street in York, Maine. For more information on the gallery and hours, please visit www.chasesgarage.com/gallery or call 207-361-4162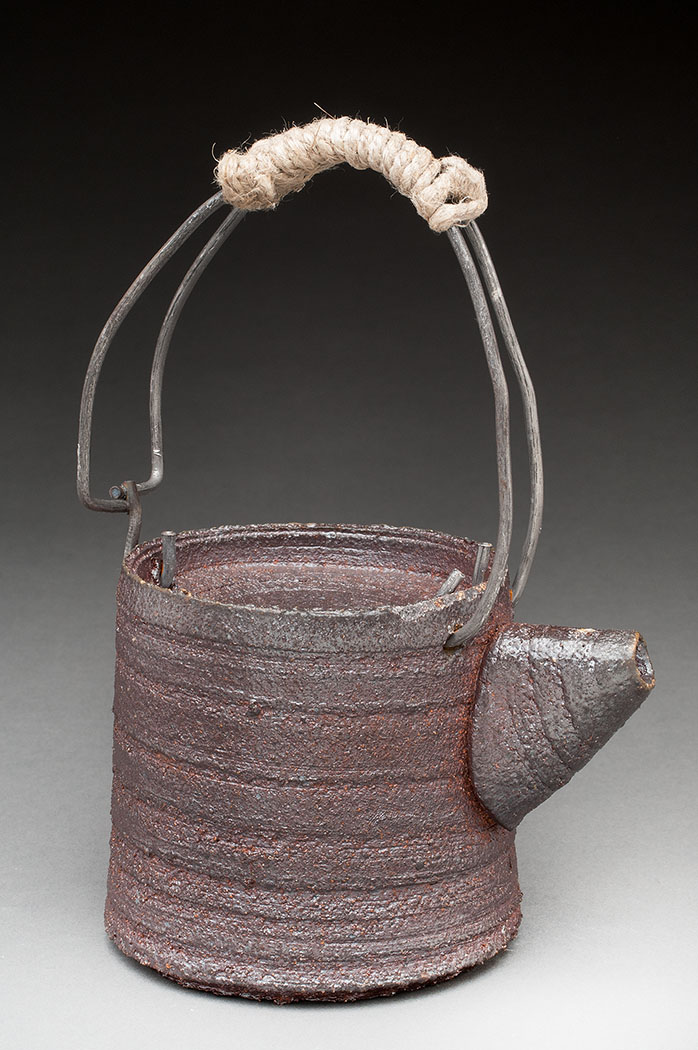 In conjunction with the opening of the Prints + Pots exhibit this year, Chases will be participating in the 2018 Maine Pottery Tour! Every year on the first weekend in May, pottery and ceramics studios in Maine open their doors to the public. It's a fun day and a chance meet the artists, peek in the kilns, see demonstrations, and shop for pottery and other handmade goods. 2018 will be their seventh year, and there will be dozens of participating studios. If you'd like to take the Pottery Tour, please visit their website for more information; www.mainepotterytour.org. Scroll to the bottom of the page for downloadable maps, and links to interactive online maps and plan your pottery road-trip!