Wheel-Throwing w. C. Cooper (Mondays PM) STARTS JULY 8TH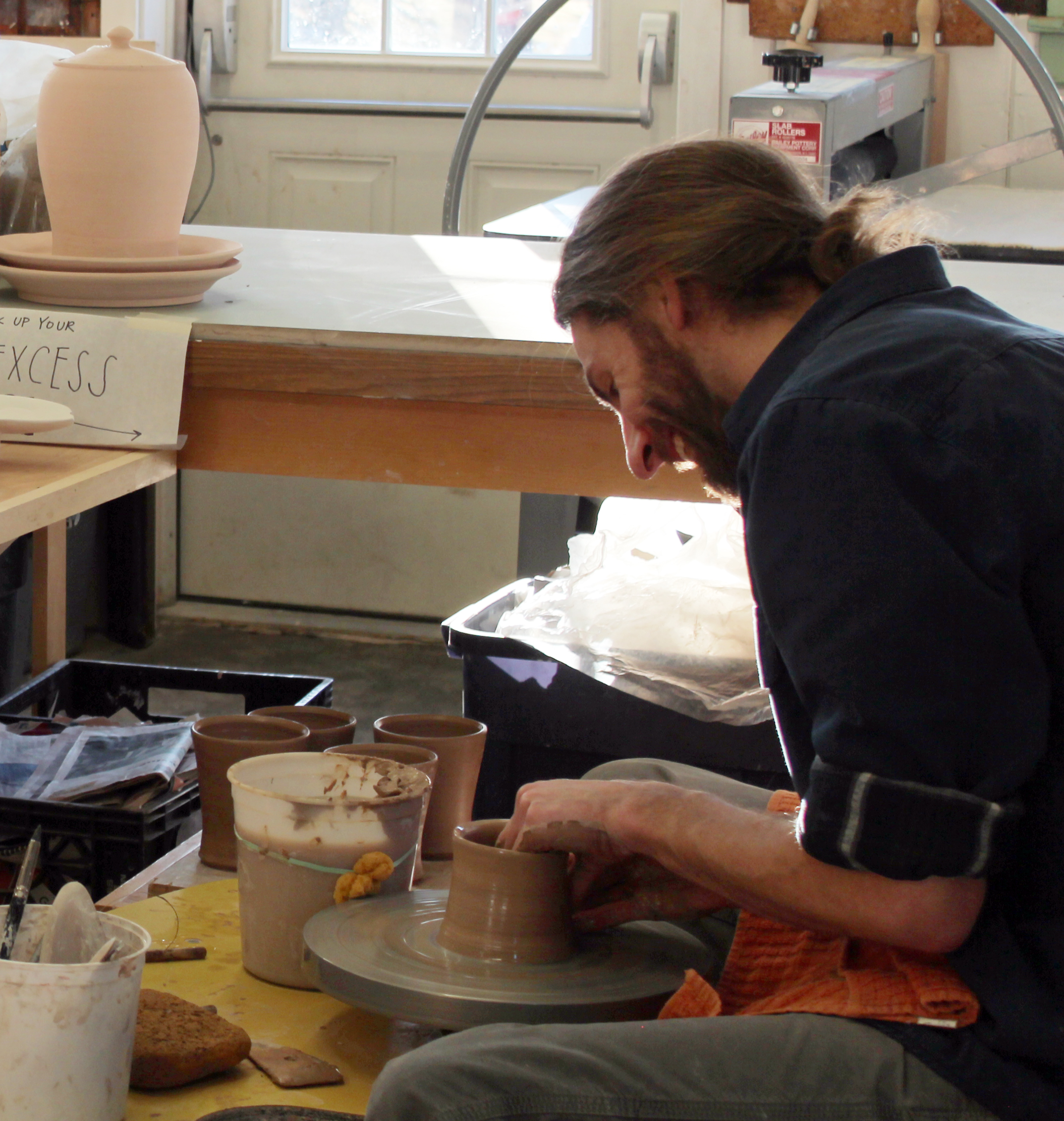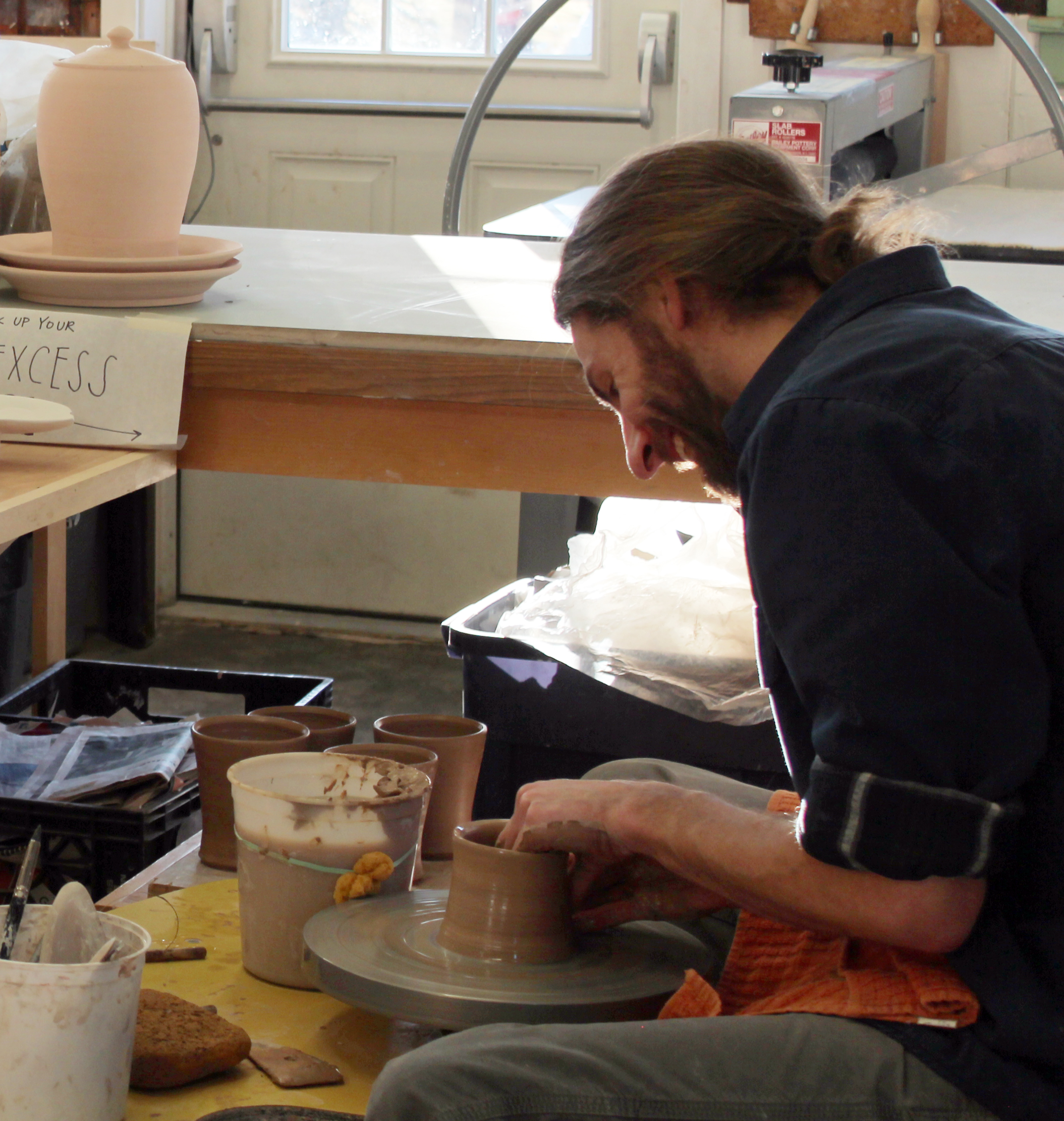 sold out
Wheel-Throwing w. C. Cooper (Mondays PM) STARTS JULY 8TH
*Price includes up to 25lbs of clay
7-Week Session:
July 8th - August 19th, 2019

Monday Nights:
6:00pm-9:00pm

Open studio time:
Mon 10:00am-6:00pm,
Tues 10:00am-5:00pm,
Weds 10:00am - Noon, and
Thurs 6:00-9:00pm
for the duration of the session

Learn the basics of this amazing, fun, and addictive tool that can be used to create a variety of forms. Whether you're new to the potters' wheel or are jumping back in after a break, this class will inspire and guide you through basic wheel-thrown techniques. Beginner skill level.
**Up to 25lbs of clay included per class. Additional clay and firing charges for more than 25lbs. All students must use cone 10 clay and glazes available at Chases Garage.

Limit: 8 Students
Instructor: Christopher Cooper
Join us for a seven-week-long informative and fun introductory wheel-throwing class. Working with high-fire clay, students will focus on a variety of forming methods using the potters' wheel. Trimming, surface decoration, and glazing techniques will also be discussed.
** For purposes of proper glazing and firing, all students must use cone 10 clay and glazes available at Chases Garage - no clay purchased from outside sources will be permitted for use in this class. We use #900 toast brown stoneware as well as #510 white stoneware from Laguna and BMIX and have approx. 20 glazes and slips available for use in the studio. Students will learn wheel throwing, hand building, surface design and glazing techniques from local ceramicist, Christopher Cooper

NOTE: Chases is a Cone 10 Reduction Firing Studio - Learn More about Reduction Firing at Ceramic Arts Daily